Incredibly proud of our Music Program! Gold Medal at the Golden Horseshoe Music Festival! Nationals...here we come!
Congrats to Joseph Passero, Marco Lariccia, Brady Lorenz, and Xander Auger for their winning 1st place in the Brock University Faculty of Ed Makers Challenge. Their wheelchair accessable cafeteria table can help any school be more inclusive! Very proud!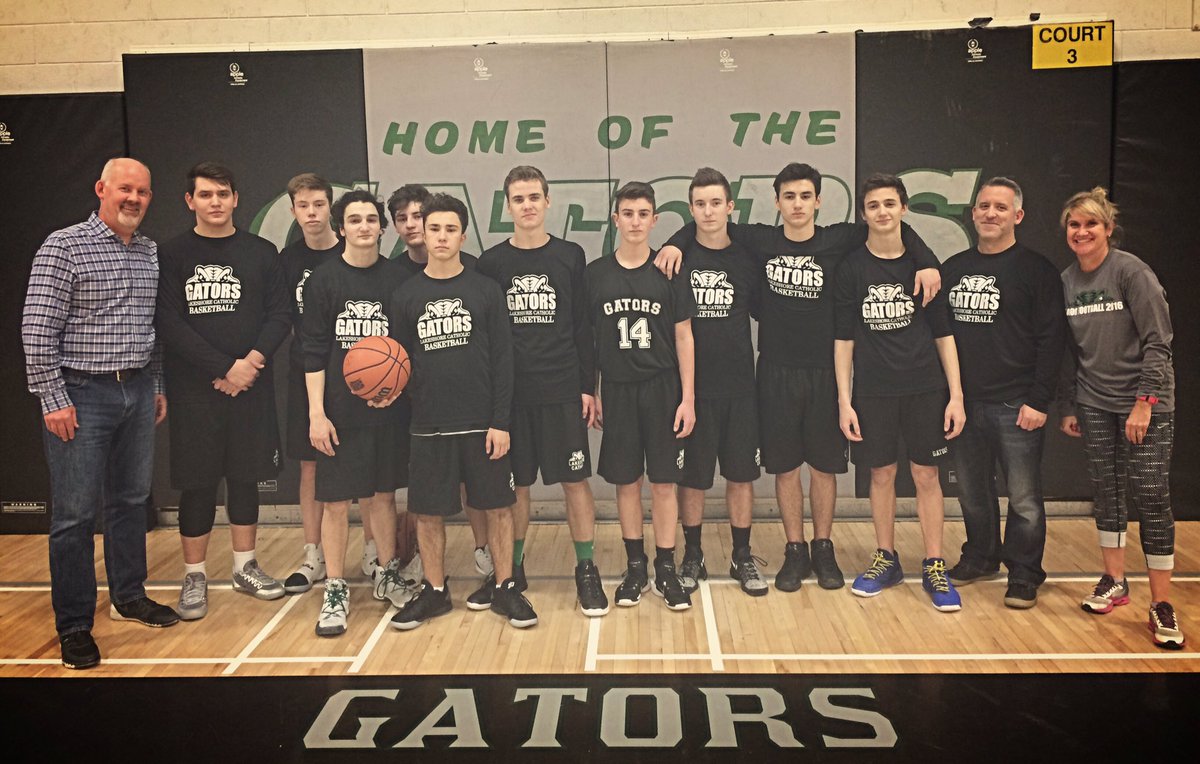 Congrats to our Jr boys on their win over Port High!
Innovation supports inclusion at high school
For many students at Lakeshore Catholic High School, caring for one another is part of who they are.
When a group of eight technology students signed up for Brock University's 2016 Broad-based Technology Maker Challenge they wanted to make a difference. The challenge invites students in a broad-based technology class to show their creative abilities as well as their community spirit. The competition also challenges students to think about how they could fix everyday issues or how to make a particular task easier for people.
Construction teacher Tino Nuccitelli said he and the team, which they named Impact, embraced their community spirit by determining what students needed. After speaking with staff and students the group decided there was a need for an accessible table for students who use wheelchairs.
The benches in the cafeteria have built-in benches that can't be removed. Nuccitelli and Grade 11 student Brady Lorenz, 17, said often students in wheelchairs sit at the end of a table. The idea to cut a section from one of the benches to fit a wheelchair was so students could feel more included. Lorenz said it lets everyone feel equal and included in conversation during lunch.
Fantastic visit by NCDSB Chaplains
More Articles ...